We have recently updated our forums, which is why everything might look a little unfamiliar to you right now. We are still in the process of making changes and there are still a lot of thing to be added.
If you find something that isn't working right, have a wish or want to suggest a feature, please let us know
right here
.
The MKSecrets.Net Team
Elder God
Posts: 8154
Joined: Tue Jul 08, 2003 4:17 pm
Side: Light
XBox Live: Armored Gambid
Location: Bulgaria, Germany
Contact:
I don't think tech videos count. We need to see how well it performs during real gameplay and what resources it consumes.

But, yeah... it looks nice.
I Rule This World!
By the unholy darkness that consumes me, I will have the Earthrealm.
Mortal Kombat Secrets
Founder and Webmaster
Mortal
Posts: 25
Joined: Sun Aug 11, 2013 3:00 pm
Skype: tragic64
Side: Darkness
PSN: xTragic
XBox Live: Trag1c 91
Location: Jackson.Tennessee
Looks really sick indeed, want to real gameplay though.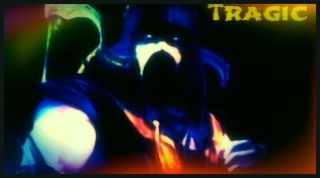 There is no justice only injustice.