with the potential for Kombat Pack 3, I wanted to share what could be potential characters in the game, at least in my eyes. but before I continue, let me be honest & clear for a brief moment. I'm not a fan of guest characters since I think it makes the game less unique and it starts to show signs of a franchise running out of ideas, which is usually not a good thing. however, if the guest characters in question can at least bring something new to the table and actually has a legitimate reason for being there, them I'm not completely against it. of all the guest characters in MKX, the only one I felt had a legitimate reason was Leatherface. everything else seems rather pointless. fun & entertaining, but still pointless. I don't think we should be forced to condition ourselves to just blindly accept guest characters since I think the franchises should be strong enough without it, but I will be open to it every now & then if there's a perfectly good reason.
with that out of the way, let's see which fighters I think should be apart of the Kombat Pack 3 roster. this is all speculation and personal opinion and not fact, so don't get your panties in a twist if I left out any characters you liked or if you don't agree. with that being said, let's continue with the topic at hand.
HERE ARE 5 POTENTIAL GUEST CHARACTERS FOR MORTAL KOMBAT X KOMBAT PACK 3
CYBERDEMON - DOOM
this one is a no brainer and easily one of the best ideas that NRS never came up with. I did a full forum discussion about this before on this site, so you can go check that out at this link here:
http://www.mksecrets.net/forums/eng/vie ... f=2&t=9002
with the recent release of Doom 2016, now is the perfect time to either include him in Mortal Kombat X Kombat Pack 3, or Killer Instinct Season 3. speaking of Killer Instinct...
Variations: Hell On Earth / Absolution / Resurrection Of Evil
Finish Him! Cyberdemon Wins!

FATALITY!!!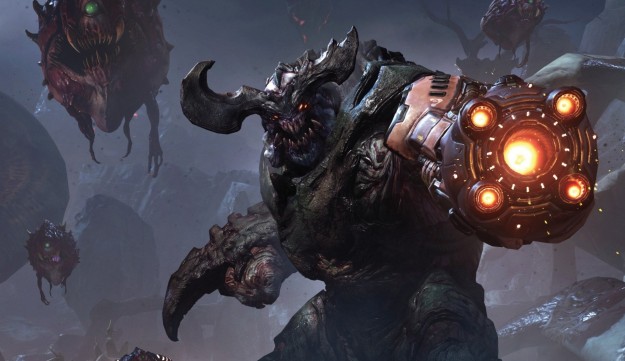 FULGORE - KILLER INSTINCT
if Scorpion was denied for KI Season 3, then maybe NRS could allow Fulgore to be apart of Kombat Pack 3. easily the best candidate to fight against opponents such as Scorpion or even Triborg, Fulgore is lethal and powerful enough to give any MK character a run for his money. remember Screwattack's Death Battle episode, he was able to defeat Sektor. I'm sure fans would love to take the Sektor variation for Triborg against Fulgore for some payback. the idea of MK Vs KI feels more exciting than MK Vs SF, and maybe adding Fulgore in KP3 is a better option than adding Scorpion in KI S3.
Variations: Ultra 64 / Ultra Combo / Combo Breaker
Finish Him! Fulgore Wins!

FATALITY!!!
SPAWN - SPAWN
while it has been rumored a while back, maybe this is their chance to add Spawn into the game. of all the guest characters that they announced, I was more interested in seeing Spawn in the game than Jason Voorhees or The Predator. it also feels more natural since Spawn's story is kind of similar to Scorpion, except instead of a skull face, he just has burned skin. plus, there is so much potential to have Spawn connected with the Netherealm and what potentially led him there. maybe he struck a deal with Noob Saibot, maybe Scorpion worked with Malbolgia, maybe Jason Wynn made Johnny Cage spill his drink, I dunno. I still think this one character has the most potential, and this could be the one thing that could revive Spawn back from the grave. at least that way, it's serving a true purpose.
Variations: Hellspawn / Armageddon / Endgame
Finish Him! Spawn Wins!

FATALITY!!!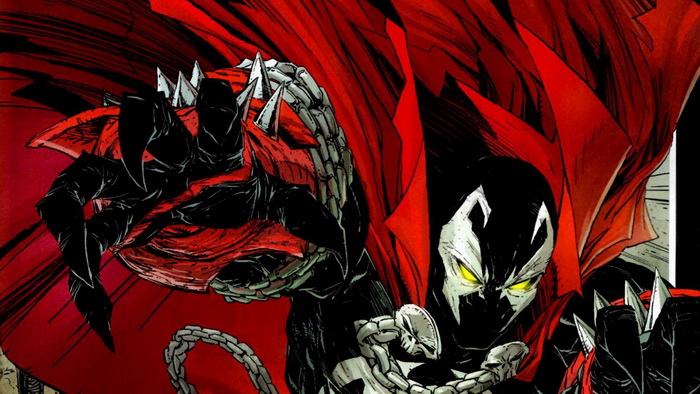 CARNAGE - SPIDERMAN
sure he might be a Marvel character, but that's beyond the point. Carnage is deadly, lethal, and psychotic. just one glance at him, and you can easily understand why he would fit within the game's universe so easily. sure the whole Warner Brothers / DC Comics thing might get in the way, but then again that didn't stop Dark Sky Films, Paramount Pictures, & 20th Century Fox from lending their characters to MKX, didn't they? Carnage is easily one of the goriest guest characters that could lead to some pretty brutal and bloody fatalities. "Listen All You Fools! Don't You Know That Carnage Rules? Told You Once And I'll Tell You Twice, Head My Warning And Pay My Price!"
Variations: Minimum Carnage / Superior Carnage / Maximum Carnage
Finish Him! Carnage Wins!

FATALITY!!!
SSAPO - BIO FREAKS
ok, this one is a long shot and clearly it will probably never happen..............however, what if it did? a guest character so random, so unpredictable, something no one could see coming, yet it's actually kind of smart. Ssapo is from the obscure 90's fighting game Bio Freaks, and the character has been given a little more attention thanks to Maxamilian Dood. I personal would like to see Bio Freaks revived, even if Ed Boon doesn't want to do it himself and just give someone else the approval. I do think adding Ssapo in the game would be the least likely thing possible, but it's also the most surprising thing that they could do which would garner a "woah, I didn't expect that to happen" sort of reaction. also, it's not like adding in random things is out of the developers ralm of possibility. they added in Tremor in MK Vita, and Aqua was seen as an April Fool's day joke. and even though some wanted to see the character Khrome appear in the game, which it wont happen, at least people wanted to see that happen. so, why not take the risk and at least see what happens. it would be a hilarious WTF moment, and at least he has an interesting design that would fit with the whole gorey feel to the game's mood & tone.
on a side note, I would argue that the least likely thing could potentially be the most interesting thing added to a game like this. so, before you or anyone else at NRS (looking at you Ed Boon) disapprove this character once again, think to yourself for a moment these questions: even though it's the most unlikely thing to be put in the game, wouldn't you be surprised if he did? and wouldn't that be a little more creative and original to do rather than adding in the most obvious guest characters imaginable, like Ryu for instance? I think going the safe & painfully obvious route is not exactly what Mortal Kombat is all about, at least for the most part.
Variations: Retro / Synthoid / Dozer
Finish Him! Ssapo Wins!

FATALITY!!!
well, those were my choices for potential guest characters. do you agree or disagree with my choices? please feel free to comment bellow and let's continue this debate. and as always, have yourselves a kick ass day!